AUDIO VISUAL
FOCUS ON THE OVERALL EXPERIENCE
Interactions between aesthetics, technology, ease of use, and modern lifestyle & interior. The philosophy is to offer customers much more than good sound and picture.
A FEMALE VOICE IN THE HI-FI INDUSTRY
AV systems are traditionally very masculine, but purchasing decisions are primarily taken by women.
In 2000, Jamo's founder Preben Jacobsen, invited us to design a speaker series with feminine qualities. This revolutionary series founded a new product universe, later named Jamo Aesthetic Concept.
Our approach to hi-fi design embraces both masculine and feminine values.
In addition to the form and functionality of the individual product within the system, we focus on the wide-ranging architecture, decor, and lifestyle that is important to many women. The aesthetic series gave Jamo a new direction and was the start of a long-term collaboration.
The philosophy of flexibility and interaction with architecture and interior design has been the key to our concepts at Bang & Olufsen.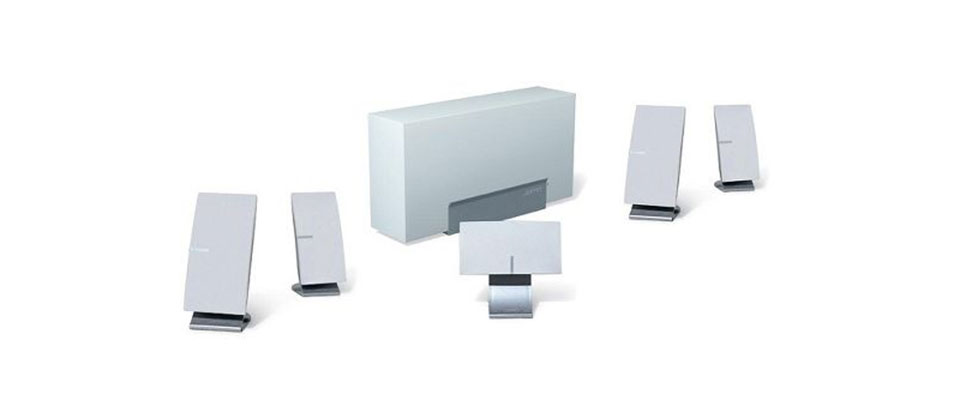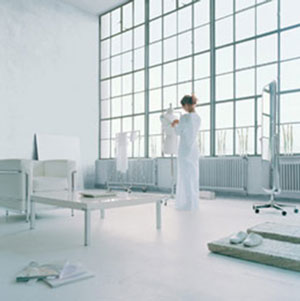 "THE MOST ELEGANT FLEXIBILITY"

A410
THE FLATTEST, MOST FLEXIBLE, AND MOST WIDELY USED SPEAKER SYSTEM, 2001
The speakers are designed to hang on the wall, toss and turn in all directions and allows for variability and adaptation in relation to the room, architectural style and interior decoration.
"Prestigious award for feminine design", Månedsmagasinet IN, Denmark
"Heartfelt design", Radio Branchen, Denmark
"Award for feminine Speakers", Design DK
"Modern Art", Electronic House, USA
"Small Room Big Boom", E-gear, USA
"Jamo's Sexy Speaker System", Sound & Vision, USA
"Designed to be seen", On Off, Spain
"Home cinema for everybody", High-Fidelity, USA
"A personal strategy", DVSM, France
"Design and performance", DVD Mania, France
"The most elegant flexibility", Alta Fidelidad, USA
"Simply convincing", HardWare Germany
"Strong growth with loudspeakers", CE-Markt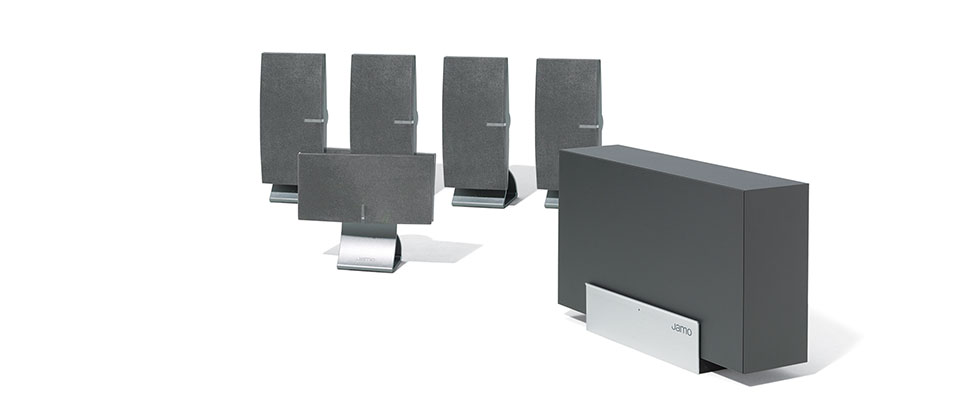 MAGICAL MOVEMENT
The distinctive beauty in the movement of BeoVision Avant is the culmination of 90 years of fearless design and technological innovation.
We are very proud that Designduo has been the mother to this, and it we worked seven years with the Bang & Olufsen fantastic team to creat the "dance"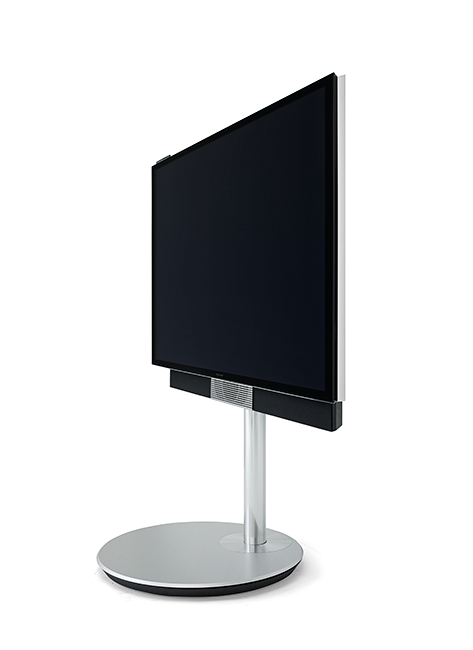 JAMO AESTHETIC
SURROUND SOUND SYSTEMS
Jamo's Aesthetic Series broke with the traditional box speaker design with the aim to design holistic user experiences.
MUCH MORE THAN GOOD SOUND
We focus on the interaction between sound, aesthetics, usability and modern lifestyle & interior. The philosophy is to offer much more than good sound.
All are designed for multipurpose use and allow seamless integration with almost any type of home interior. Despite the distinct and sophisticated design, the speakers do not visually dominate their surroundings.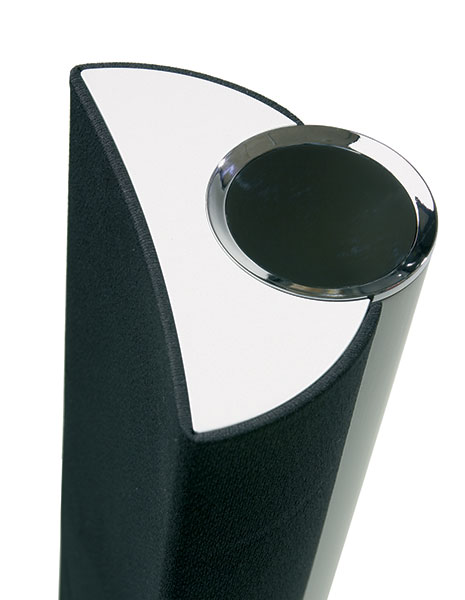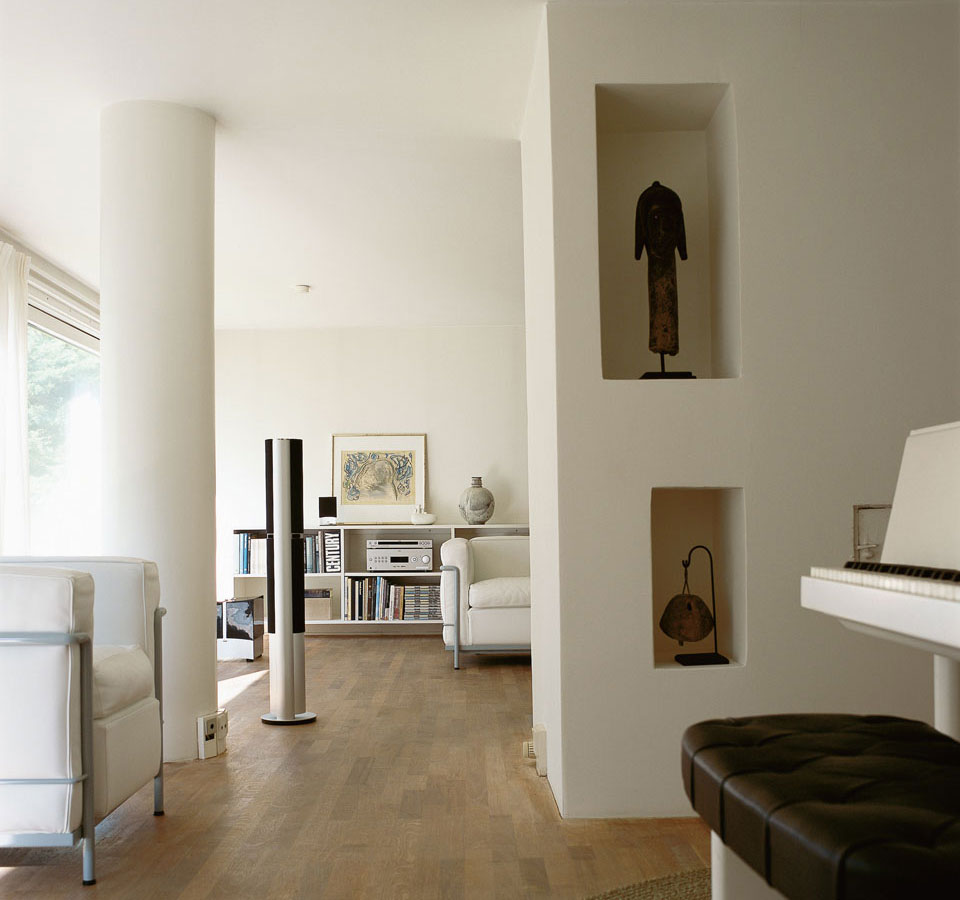 BREAKING WITH CONVENTIONS
A7 is breaking with the conventions that govern traditional big box design for high-end performance speakers.
The matching speakers and compact subwoofer is an ideal and elegant solution for flat screens.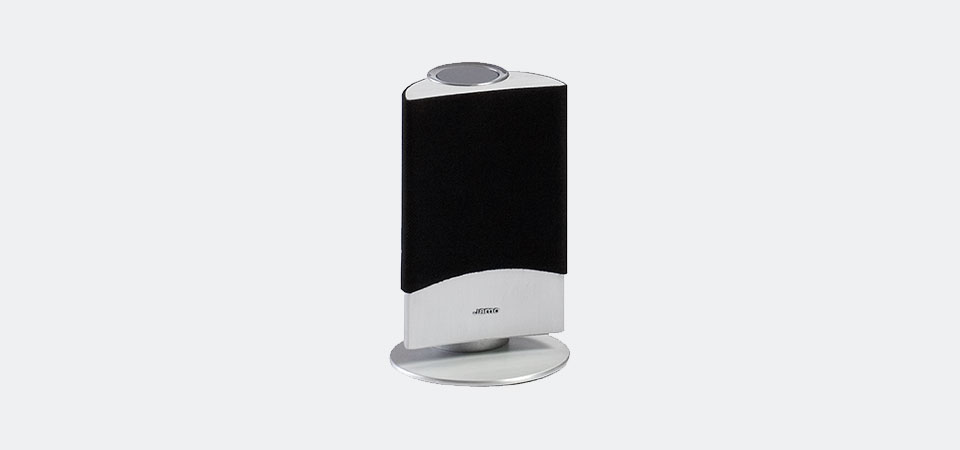 PERSONALITY IN DETAIL
A3 is the first series with clear common form references to Jamo's flat screen TV and DVD50. Together they form a complete Jamo solution. Without the front grill, they have a distinct and modern look, while they are more classic and discreet with fabric covers.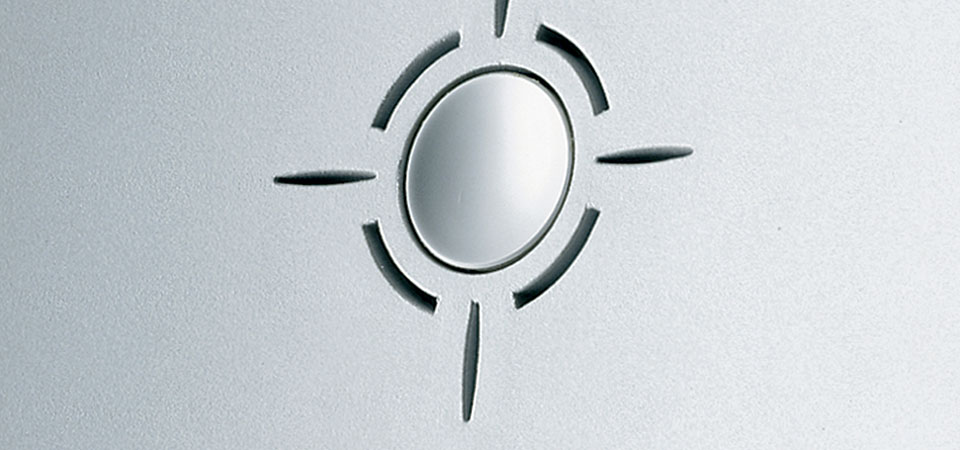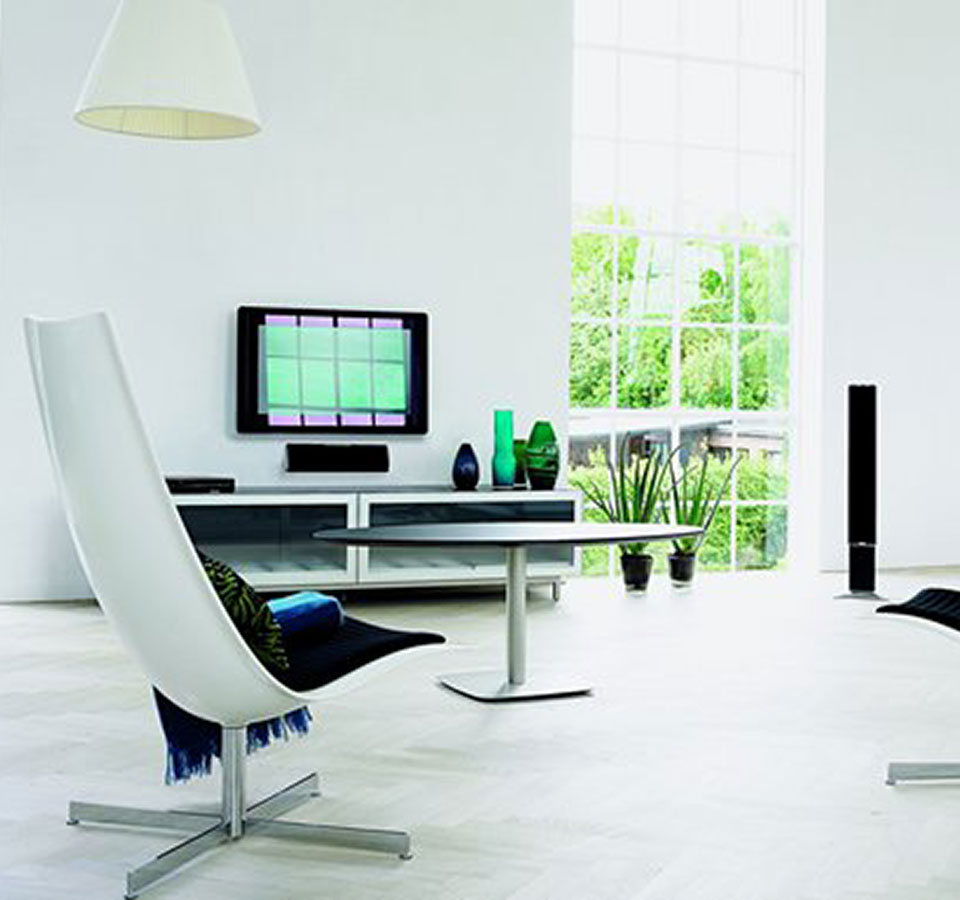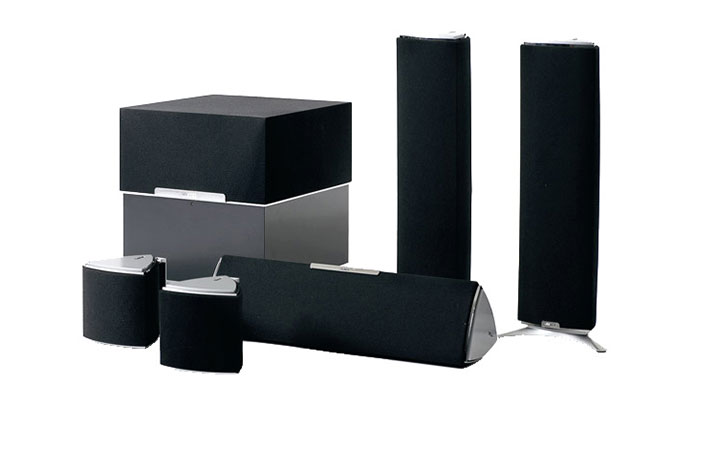 A STYLISH ADDITION TO ANY ROOM
The exclusive Jamo A400 speakers are fully packed with high performance features.
The small but very functional appearance makes them ideal for anyone who wants performance & beauty.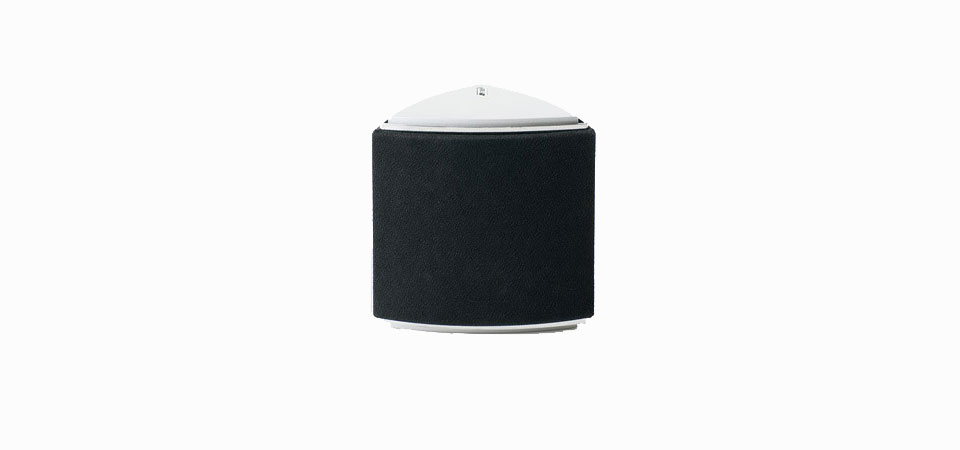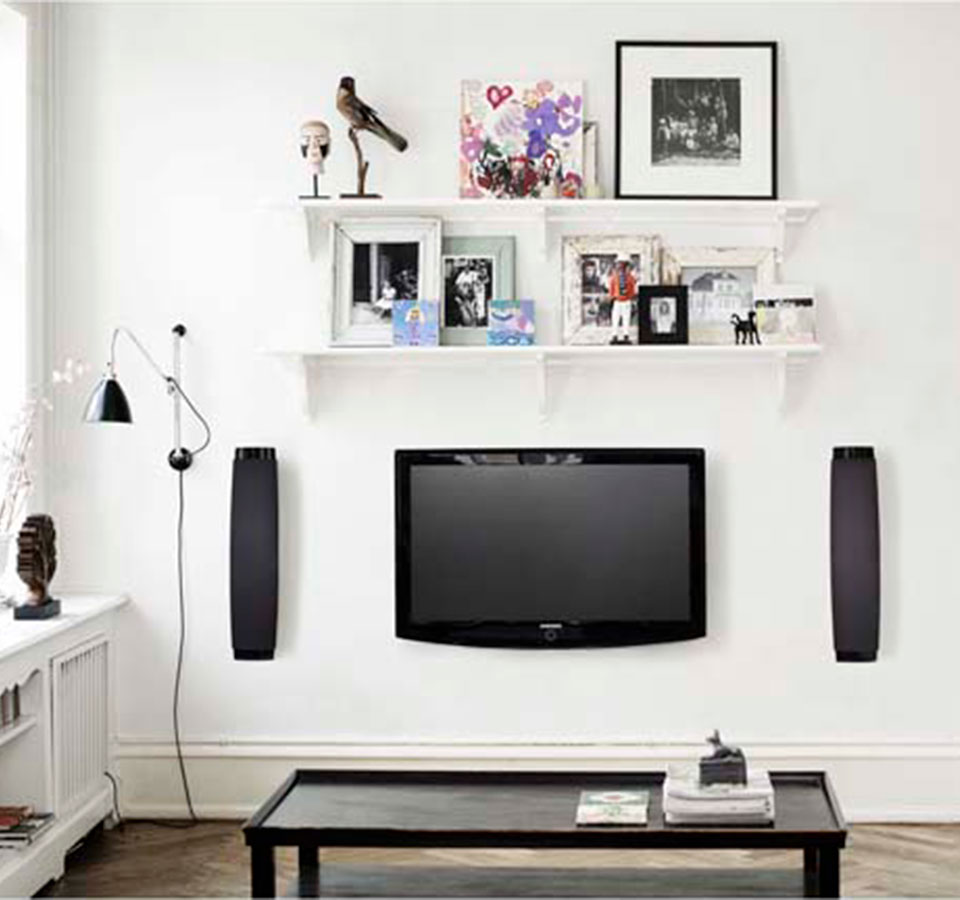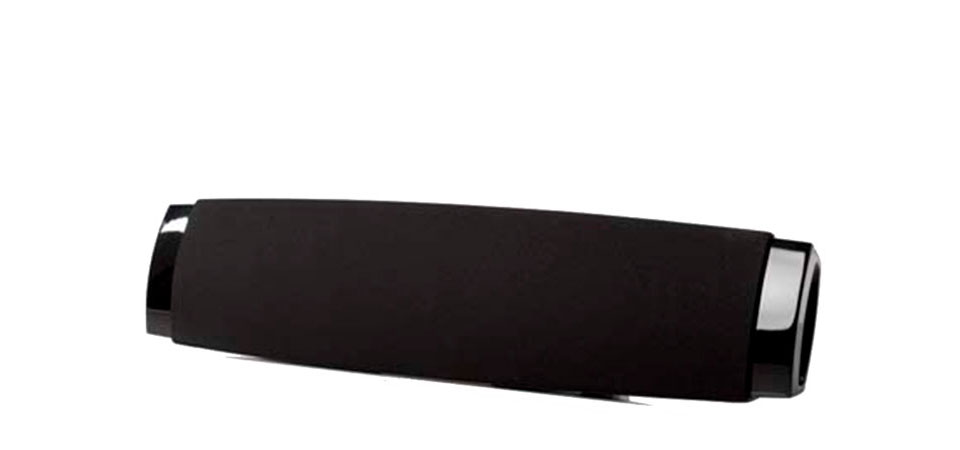 IT SOUNDS AS AMAZING AS IT LOOKS
The well thought whole between form and sound makes the A800 the perfect match for virtually any modern flat screen solution. Unique materials, and elegant shape, combined with a perfect sound dispersion pattern make A800 attractive to most homes.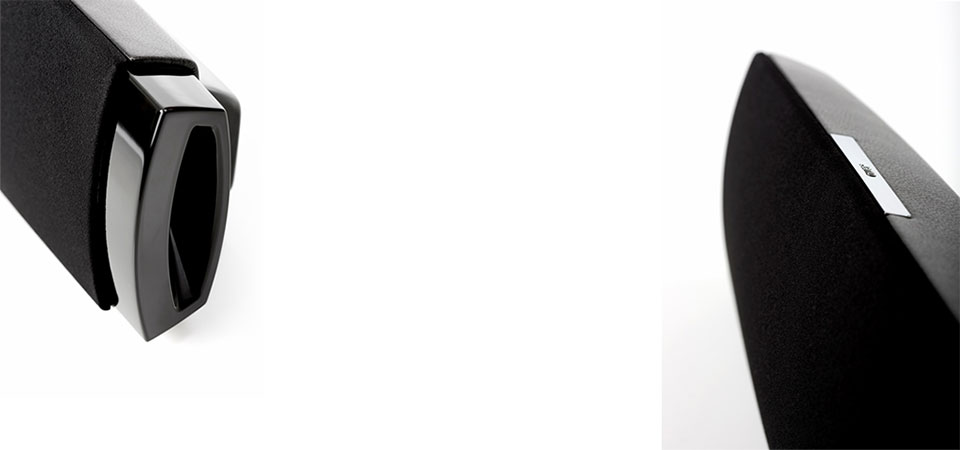 JAMO AESTHETIC
iFi SYSTEMS
SHARING MUSIC
The Jamo i-series was designed in the early 2000s, where iPod and MP3 players called for new opportunities and ways to listen to music as well as the need to think of sound in new contexts. This has given rise to the development of new speaker systems with new content, context, form, and function..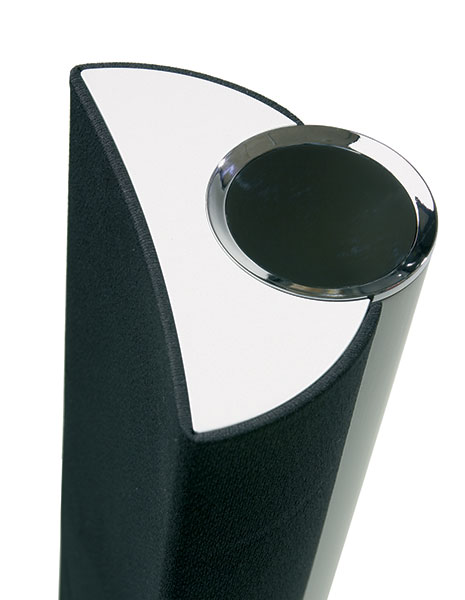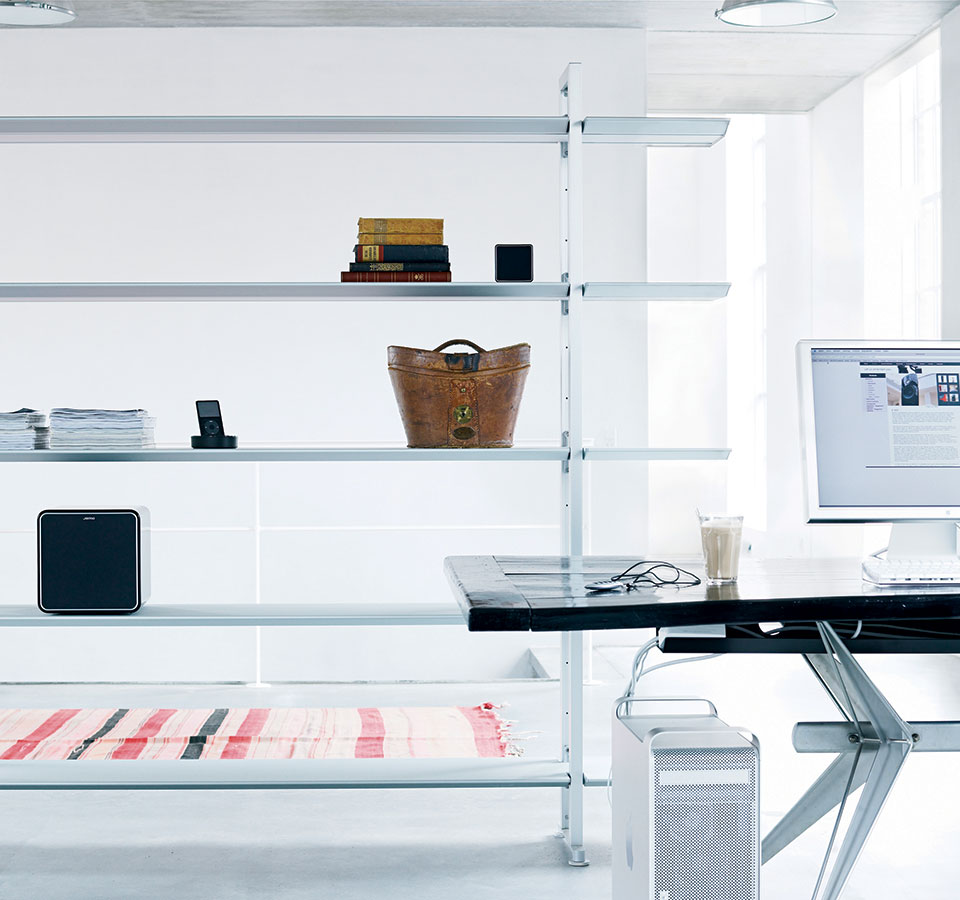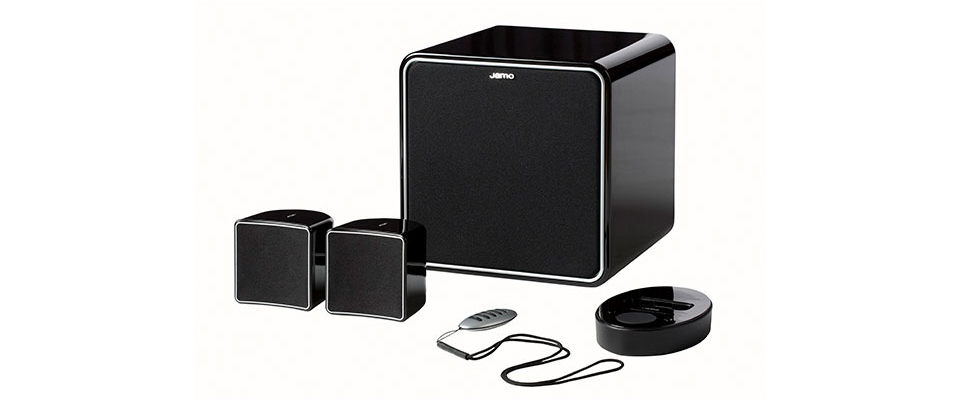 Playlist's Plays of the Year 2006.
Best Home iPod Speaker System. "The Jamo i300 is unique among iPod speaker systems we've tested: It's a sub-sat system that provides home-stereo-quality sound, while being small enough to hide in most rooms. It's a compelling combination of sound quality, iPod compatibility, and looks. Combine an iPod full of music with the i300 and you've got a system capable of outperforming many of the stereos you'll find at the big electronic chain stores, while taking up a fraction of the space in your listening room."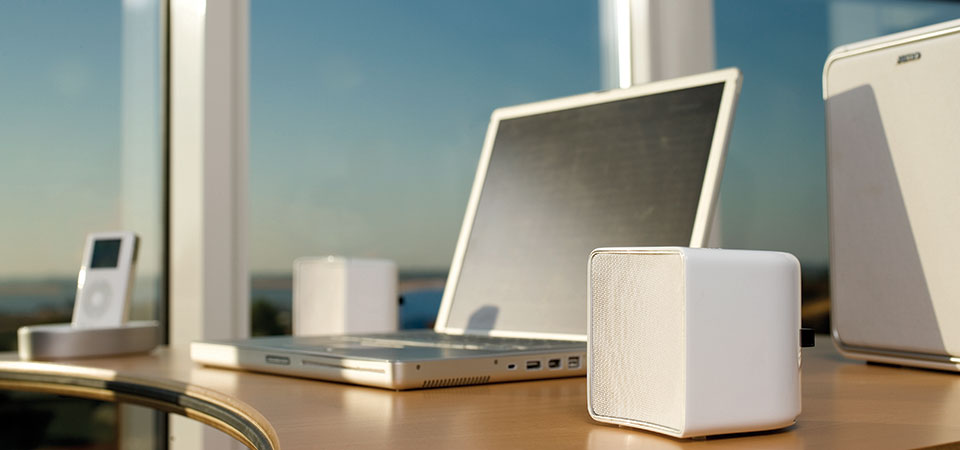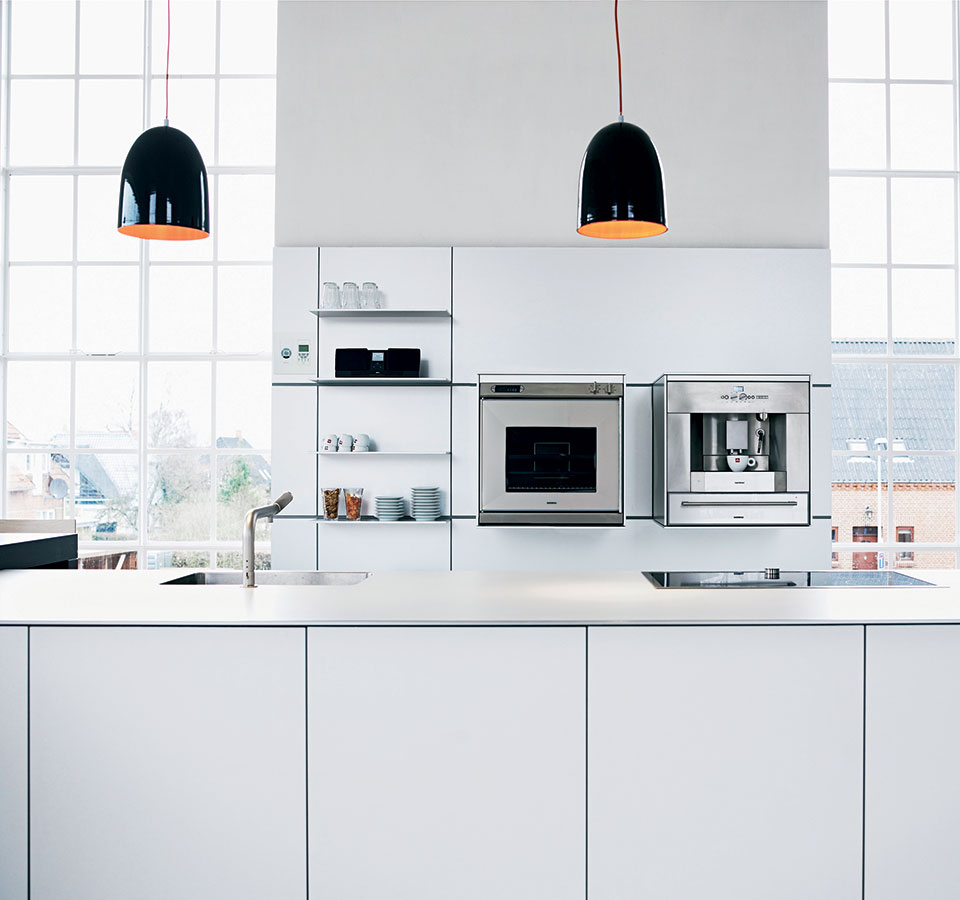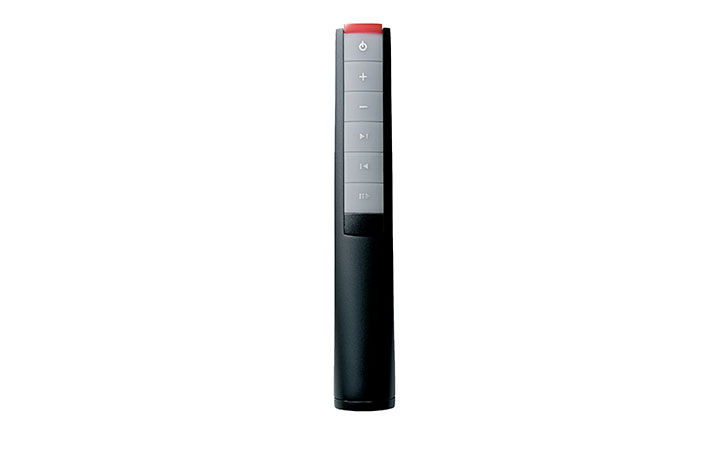 FIRST DANISH SYSTEM AT APPLE
The uniqueness of i200 lies in its simple, elegant design and impressive sound quality. i200 happily complements a modern kitchen or bedroom. In 2003 a revolutionary and convenient way to share your music with your friends and set new standards for the industry.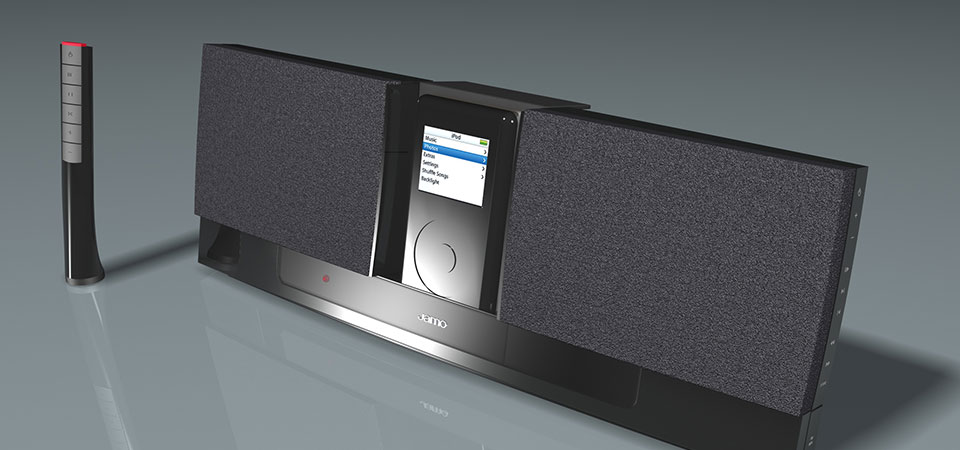 DESIGN WITH US
Please feel free to contact us
smedegaard +45 40161052
weis +45 51211052
mail@designduo.dk
egelunden 5 | 8300 odder | denmark
DESIGN WITH US
Please feel free to contact us
smedegaard +45 40161052
weis +45 51211052
mail@designduo.dk
egelunden 5 | 8300 odder | denmark